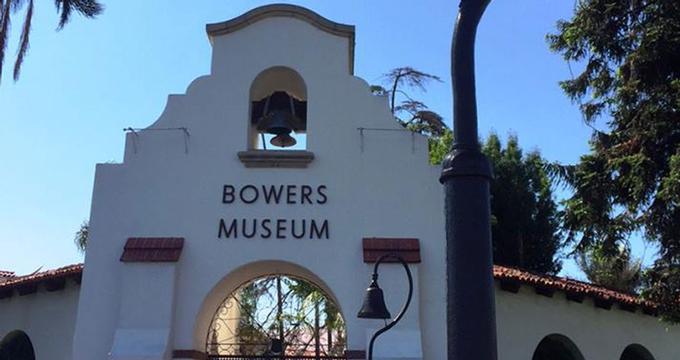 © Courtesy of The Bowers Museum
Located about 45 minutes south of Los Angeles, Santa Ana is a unique weekend destination in Southern California, offering visitors a choice of museums, interactive exhibits and diverse activities. Tour the Bowers Museum which houses artifacts from around the world, visit the interactive Discovery Cube science museum with kids, head to the zoo, or view historic aircraft and vintage cars at the Lyon Air Museum. Other fun things to do in Santa Ana include cooking classes, indoor climbing and golf. You may also like: 16 Best Things To Do in Long Beach.

1.The Bowers Museum
© The Bowers Museum

The Bowers Museum, one of the top Santa Ana attractions, is named after Charles Bowers, who donated the land on which the museum stands. Opened in 1936, the original structure is a beautiful Mission Revival-style building. After undergoing two expansions, the museum of today is ten times larger than the original building. The main focus of this establishment is to help visitors learn about and appreciate other cultures. To accomplish this goal, the Bowers Museum draws visitors in with its collection of over 10,000 objects from Africa, Asia, and the South Pacific. They also have beautiful collections of Native American and Pre-Columbian art. The special exhibitions are unforgettable and have included "Treasures from the British Museum," "Terra Cotta Warriors," and "Mummies: Death and the Afterlife in Ancient Egypt." The Bowers also features a children's museum called Kidseum.
2002 North Main Street, 714-567-3600
2.The Discovery Cube
© The Discovery Cube
The Discovery Cube is a family-oriented interactive science museum with over 100 hands-on exhibits. Formerly known as the Discovery Science Center, it is now called the Discovery Cube because of its ten-story solar cube, which has become a highly recognized landmark. The museum exhibits help children get excited about learning by igniting their curiosity. The Discovery Cube has several sections organized by theme, including Air and Space, Dynamic Earth, Eco Challenge, Quake Zone, Rocket Lab, and the Science of Hockey. Dino Quest is always a popular destination because of its impressive life-size dinosaurs. If you find yourself still wanting more, you can check out the traveling exhibits, which are housed in the Showcase Gallery. If you are looking for fun things to do in Santa Ana with kids, this is a great place to visit.
2500 North Main Street, 714-542-2823
3.Lyon Air Museum
© Lyon Air Museum

Located on the west side of John Wayne Airport, Lyon Air Museum was established by Major General William Lyon. The museum houses many authentic World War II military aircraft, vehicles, and motorcycles that will surely capture your imagination. The museum also has several rare vintage automobiles and related war memorabilia. Some of the museum's aircrafts include a Boeing B-17 Flying Fortress, a Cessna O-1E Bird Dog, and a Douglas C-47 Skytrain. There are German, Japanese, and American motorcycles and numerous automobiles. The exhibits will fascinate visitors, and they will be happy to know that they'll be able to get a close up view of almost everything.
19300 Ike Jones Road, 714-210-4585
4.The Santa Ana Zoo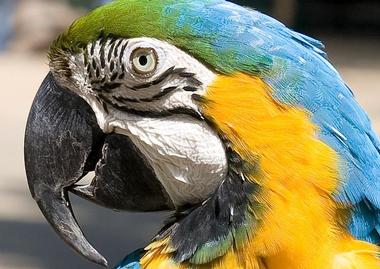 © The Santa Ana Zoo
Located on 20 acres at Prentice Park, the Santa Ana Zoo highlights the plants and animals of Central and South America. Joseph Prentice originally donated the land to the city of Santa Ana, and the zoo opened in 1952. The zoo includes fascinating attractions and rides like the Amazon's Edge, the Colors of the Amazon Aviary, the Crean Family Farm, the Jack Lynch Aviary, the Tierra de las Pampas, and the Zoofari Express Train Ride. There are many interesting animals for visitors to see, including giant anteaters, greater rheas, green iguanas, howler monkeys, and white-faced saki monkeys. The aviaries house exotic birds in a tropical habitat.
1801 East Chestnut Avenue, 714-836-4000
5.Orange County Center for Contemporary Art (OCCCA)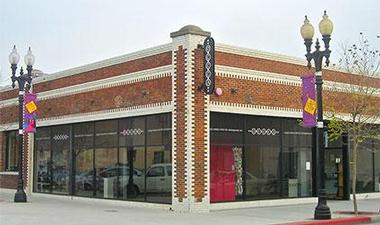 © Orange County Center for Contemporary Art (OCCCA)
Established in 1980, the Orange County Center for Contemporary Art (OCCCA) is housed in a 6,300 square foot facility located in the historic Downtown Santa Ana Artist Village. Its intriguing and diverting galleries, studios, restaurants, and shops attract many visitors interested in the arts. OCCCA exhibits works by local Orange County artists and has showcased works of art by more than 800 guest artists during its 35-year history. OCCCA offers workshops for all age groups including children. Some of the workshops teach participants skills in areas such as painting, printmaking, and sculpture. OCCCA also hosts musical events like the Annual Santa Ana Noise Fest.
117 North Sycamore Street, 714-667-1517
6.Heritage Museum of Orange County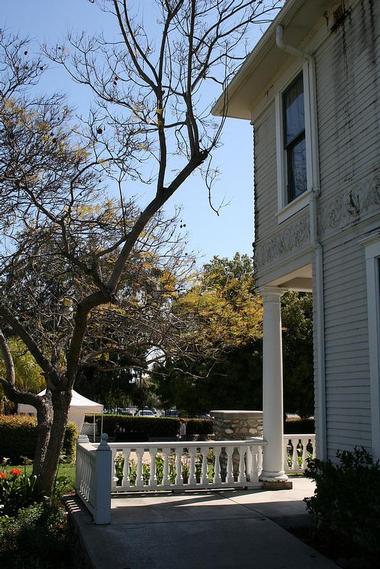 © Heritage Museum of Orange County
Heritage Museum of Orange County is a historic attraction located on 12 acres of picturesque citrus groves and flower gardens. In the center is a plaza that showcases several buildings from the 1890s, including the famous Kellogg House. The Kellogg House was designed and built in 1898 by Hiram Clay Kellogg, who used a Queen Anne style in the architectural designs. Kellogg was fascinated by ships, and the interior of the house contains several interesting features that reflect his nautical interest. The goal of the museum is to preserve the history of Orange County, and it offers several hands-on programs for children and families.
3101 West Harvard Street, 714-540-0404
7.Blackmarket Bakery
© Blackmarket Bakery

Blackmarket Bakery is a scratch-made bakery and cafe offering several locations throughout the San Diego region, including a location in Santa Ana. The restaurant, which is helmed by owner and chef Rachel Klemek, strives to recreate the homestyle goodness of Southern bakeries and candy shops, serving up an eclectic menu of light cafe fare and baked goods throughout the day. At breakfast, diners can enjoy cleverly-flavored croissants, egg sandwiches, and healthy scones paired with espresso cafe beverages prepared with Santa Ana's own Kean Coffee. A plethora of hearty fresh and grilled deli sandwiches are available throughout the day, along with excellent cookies, cakes, tarts, and homemade breads.
211 N Broadway, Santa Ana, CA 92701, Phone: 714-571-0801
8.Blinking Owl Distillery
© Igor Normann/stock.adobe.com

Blinking Owl Distillery is Orange County's first craft distillery, opened to the public in 2016 in Santa Ana. The distillery is California's first liquor company to hold a Type 74 Craft Distillers license, allowing it to both operate a tasting room and sell liquor on premises for takeaway. It is named in honor of the city's midcentury Blinking Owl Bar, a nod by owners Robin and Brian Christenson to Santa Ana's craft cocktail history. Liquors produced throughout the year include standard and orange vodkas, traditional and barrel-aged Aquavit and gin, and rye and bourbon whiskey varieties. Visitors can stop in at the distillery for educational tours and tastings, which elaborate on the company's operations and offer tasting flights for all participants.
802 E Washington Ave, Santa Ana, CA 92701, Phone: 714-852-3947
9.Montanya Spa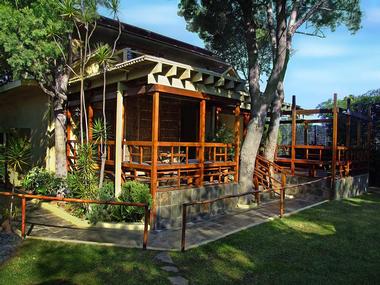 © Montanya Spa

Situated across from the Bowers Museum, Montanya Spa is a top-notch facility that offers a variety of treatments, including massages, couples massages, facials, body wraps, and spa packages. The spa is located in a renovated house and is known for its tranquil atmosphere and outstanding services. Before giving their services, estheticians perform a skin analysis, which is then followed by cleansing, exfoliation, and a relaxing facial massage. The spa also offers a wide array of body massages such as cranial, deep tissue, sports, and stress relief. Body treatments include noni body treatment, raindrop therapy, sanctuary body treatment, and sea salt body glow.
120 West 20th Street, 714-918-8888
10.Willowick Golf Course

© Willowick Golf Course

The oldest public 18-hole golf course in Orange County, Willowick Golf Course is located just a few miles west of Disneyland. In addition to the expertly designed 18-hole course with its wide fairways, there are three practice putting greens, a grass driving range, two sets of tees, and golf carts. The pro shop sells items such as golf balls and other golf equipment, tee shirts, sunglasses, and clothing. Opened recently, the 5,000 square foot full service bar and restaurant with outdoor seating offers American-bistro cuisine as well as imported beer.
3017 West 5th Street, 714-554-0672
11.Burritos La Palma
© Jessica/stock.adobe.com

Burritos La Palma is a Santa Ana favorite that has been ranked as one of California's favorite burrito spots by food critic Jonathan Gold, originally opened as a tortilleria in Zacatecas in 1980 by the Bañuelos Lugo family. The restaurant, which opened its first American location in El Monte in 2012, is known for its award-winning burritos, which are crafted with housemade flour tortillas. Diners can choose between fillings such as signature birria de res shredded beef stew, chicharron pork rinds, chicken tinga, and traditional refried beans and cheese. Quesadillas are also served up, along with specialty pork loin tortas, shredded beef flautas de maiz, and double birria burrito platters with green chile pork sauce and refried beans.
410 N Bristol St, Santa Ana, CA 92703, Phone: 657-266-0575
12.4th Street Market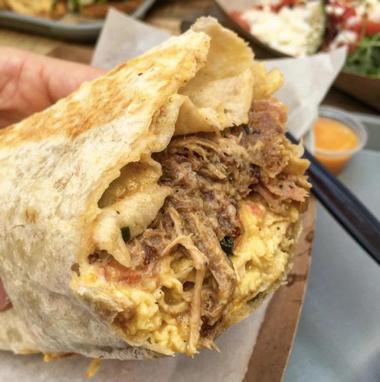 © 4th Street Market
4th Street Market is a food hall for foodies, a true gourmet hot spot where chefs, food artisans, and food aficionados spend time together, exchange ideas, try delectable dishes, and learn from each other.
It is a 30,000-feet space that feels like a combination of a country fair, a gallery opening, and an upscale market. With an enormous colorful graffiti mural on one wall, there is always a feeling of excitement in the air. People stroll between the European butcher, the fancy cookies place, and a Thai noodle place, and the market features a great selection of gourmet coffees.
There are 15 carefully selected food vendors and ten East End Incubator Kitchens, fully equipped kitchen spaces that can be rented by ambitious chefs or chef-wannabes. There is also a live music on the outdoor patio. It's a great place to spend an afternoon.
201 E 4th St., 714-486-0700
13.Pacific Symphony
© Courtesy of Lukas Gojda – Fotolia.com

Pacific Symphony has been treating music lovers for the last 37 seasons, the last 26 of which have been under the guidance of the Music Director Carl St. Clair.
The orchestra, the largest in America to have been formed in the last 50 years, has national and international reputation for its superb performances and is recognized for an excellent ensemble of talented musicians. Every year, the orchestra presents about 100 concerts and a range of events and community educational programs.
The repertoire ranges from classic works of great masters to modern established composers. The highlight of their annual performances is the American Composers Festival and the multimedia concerts entitled Music Unwound.
3631 S. Harbor Blvd., Suite 100, 714-755-5799
14.The Copper Door
© The Copper Door

The Copper Door, a 6,000 sq ft Broadway underground bar hidden under the Santa Ana's historical Pacific Building, specializes in large range of craft beers and craft cocktails.
They have twenty craft beers that rotate weekly and eight signature moonshine cocktails, all on tap. The moment you start going down the stairs you will feel as though you're entering a Prohibition-age speakeasy. The sensation grows stronger when you see enormous communal tables made of 400 year-old ponderosa pine tree, flickering candle lights, ornate decorative pieces, and up to 300 people milling around. The raised 15×15 ft stage hosts weekly entertainers, and you might see burlesque shows, musicians, painters, or DJs.
There are also two large billiard tables for the visitors' use and enjoyment.
225 1/2 N. Broadway
15.Antonello
© Antonello
Going to Antonello's is like visiting an ancient Italian castle; they have high ceilings, original beams, oversized furniture, and crystal chandeliers. It is over the top, luxurious, opulent, and designed to surround you in luxury and comfort.
Besides their spacious dining room, Antonello has eight private dining rooms and, of course, a celebrated wine bar with more than 700 labels from all over the world. The food is traditional Italian; it is simple and exquisite and made with authentic Italian recipes and ingredients imported from Italy or purchased from the nearby farms.
The menu is quite extensive – you might want to try something unique like Smoked Wild Boar carpaccio served with Parmigiano Reggiano cheese chunks and drizzled with truffle oil and sprinkled with sweet basil. There is live music at the wine bar every day from 6:30pm to 8:30pm, and every Thursday evening foodies and wine lovers come for Antonello's Wine Flight Night.
3800 South Plaza Drive, 714-751-7153
16.Sender One Climbing, Yoga, and Fitness
© Sender One Climbing
Sender One Climbing, Yoga, and Fitness is a world-class indoor climbing facility, fitness center, and yoga instruction studio. Housed in a 25,000 square foot facility, Sender One prides itself on owning one of the largest and tallest climbing gyms in the United States. Guests can learn how to climb by taking advantage of private instruction or by joining one of the many classes that are offered. Funtopia, another feature of Sender One, is an interactive climbing center geared towards families and children. The fitness center has cardiovascular equipment and free weights, and yoga classes are held throughout the week.
1441 South Village Way, 714-881-3456
17.Hipcooks Orange County
© Hipcooks Orange County
Hipcooks Orange County is a cooking school that offers hands-on cooking classes for everyone from beginners to experienced cooks. Hipcooks features an urban kitchen setting where the emphasis is on fun. Cooks are encouraged to forego recipes and measuring implements and use their taste buds and instincts instead. Classes also include instruction on wine tasting. The cooks make their meals from fresh, healthy, and organic ingredients that are often found locally. The kitchen at Hipcooks is well-stocked with everything a cook could need: refrigerator, oven, dishwasher, food processor, blender, mixer, pots and pans, knives and cutting boards, mixing bowls, and plenty of space.
125 North Broadway, 714-479-0855
18.Crave
© Courtesy of Vankad – Fotolia.com
Crave is a well-known sandwich place where people love stopping by and grabbing a bite. When a sandwich place makes sandwiches with their own, freshly baked sourdough bread and fills it with their own smoked and roasted meats and veggies from local farms, you know that you have discovered a treasure and that you have to go back.
At Crave, they also have fabulous fresh salads, and they make their own salad dressings and cook fresh soups every day. They carefully prepare and bake all their other baked goods, including bagels, muffins, cookies, brownies and much more.
Get a coffee from the huge list of options or a fresh fruit smoothie. You can eat in their fresh and modern restaurant, grab something to go, or call for a delivery.
410 West 4th Street, 714-907-0063